Healthy Start Online Course
If you cannot attend a Healthy Start training workshop in person, or would like to earn continuing education credits, training is available online.
This program is free of charge for early learning and childcare professionals living in New Brunswick.
Healthy Start Online is a certified training course in early childhood education, offered through the University of Moncton. By successfully completing the course, you will receive continuing education credits that can be applied to your Early Childhood Education Certification, or used for professional development.
Healthy Start Online contains the same material covered at an in-person training workshop. The course is structured around modules integrating activities and videos in an interactive learning guide that asks you to reflect on the information presented and answer questions as you go along. You will also be invited to get up and try the activities demonstrated in the videos!
Through Healthy Start Online, you will learn:
About the importance of healthy eating and physical activity;
How to easily incorporate active play and healthy eating into the daily routine of early years children;
How to use and have fun with the Healthy Start manuals; and
Learn how to make your own Active Play Equipment (APE Kit).
Like the in-person training, Healthy Start Online takes approximately 6 hours, however you can complete the training modules at your own pace. Participants must attain a score of 75% or greater on the quiz at the end of the course, with unlimited attempts to pass the course.
Note: Once you have access to the online training program, you have 2 months to complete it. After successfully completing Healthy Start Online, a Participation Certificate will be sent to you by mail.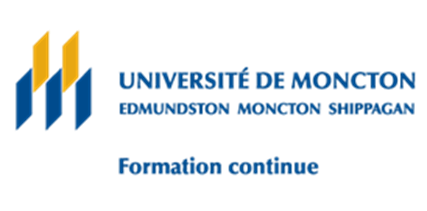 To register for Healthy Start Online you will be redirected to a University of Moncton Continuing Education website.
Go to the Healthy Start Online Training Course
---
Healthy Start Webinars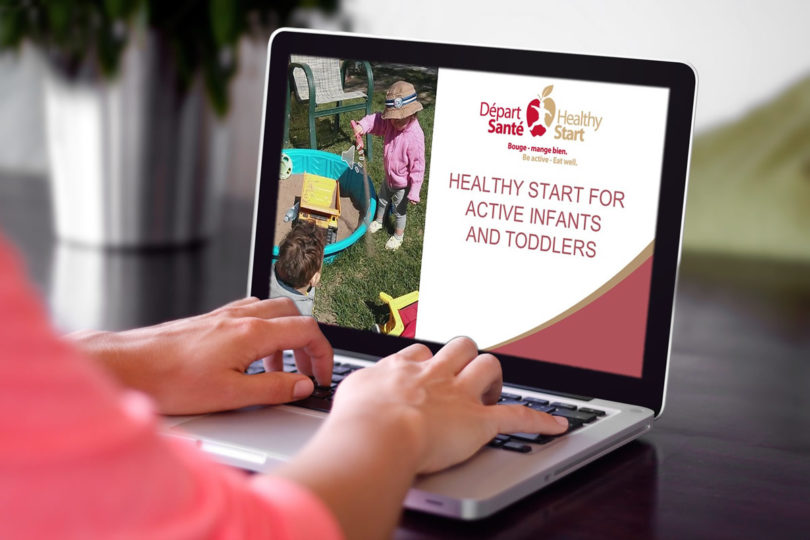 As you pursue your learning you are invited to take part in the Healthy Start webinar series. Healthy Start webinars are a follow-up to the in-person or on-line training sessions. They are intended to build your knowledge on the key concepts around healthy eating and active play that were covered in the Healthy Start Online course and in-person training.
Some of the themes to enhance your learning include:
Rethinking risk in active outdoor play
Nutrition for infants and toddlers
Physical activity for infants and toddlers
We hope that this webinar series will refresh your mind on these important topics and that you will feel inspired to keep improving healthy eating and physical activity for the children in your care. You are already off to a Healthy Start – keep it up!
To access the Booster webinars, you will be redirected to a host website where you can register and sign in. When you've completed the webinar you can download your Participation Certificate and a copy of the slide deck.